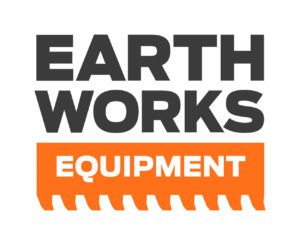 Career Opportunity
Earthworks Equipment Corporation is a Saskatoon based equipment dealership located in the cities north end. We operate from a state of the art 30,000 square foot facility and are extremely proud to represent the world leading lines of Bobcat, Kubota, and Doosan. Our dedicated team focuses on supporting the construction, industrial, agricultural and acreage machinery markets.
At Earthworks, our collective mission is to promote our customers' success by consistently providing positively memorable products and services while building long-term relationships.
We currently have an opening for a Territory Manager responsible for supporting our Compact Construction Equipment and Doosan Heavy Equipment segments.
This opportunity to succeed requires focus in the following areas:
Expand and maintain your existing client base and customer relationships.
Identify emerging markets and begin customer relationship building.
Ability to prioritize tasks and follow through.
Understand your clients' needs allowing you to offer them practical and reliable solutions.
Frequent travel to existing and potential customer locations within your territory to maintain relationships and demonstrate equipment operation.
After-sales customer follow-ups, support, and advice
Product knowledge with continuous learning
Ability to understand and execute corporate goals and direction.

We will give preference to individuals with:
A diploma/university degree or similar education in a related field.
Minimum three (3) years of experience in sales department operations.
Strong knowledge of the construction and agricultural industries is an asset but not necessary.
Dedicated customer focus and relationship building skills.
Ability to promote sales department, our product lines and our dealership team in an upbeat and positive manner.
Flexible, organized and team-driven with excellent interpersonal communication skills.
Professionalism including a commitment to high ethical standards in pursuit of excellence.
Fluent computer literacy and an understanding of financial principles related to sales department operations.

Earthworks would like to offer you:
The successful applicant will be offered a guaranteed base salary as well as an industry leading commission plan that will rival top professional manager positions.
Comprehensive benefits package and a registered pension plan, with an employer match.
Opportunity to work in an exciting, growing organization.
Great work environment with a supportive team
Locally owned and operated dealership with strong roots in our community
Excellent communication throughout the Earthworks team
Staff events and recognitions
On-going training using multiple formats
Opportunity to learn and advance your career while selling industry leading brands.
The owners and managers hold their team members in high regard.
If you are interested in an opportunity to start a rewarding placement with Earthworks Equipment, please reply by email to twest@earthworksequipment.ca or hand deliver your resume to our location.