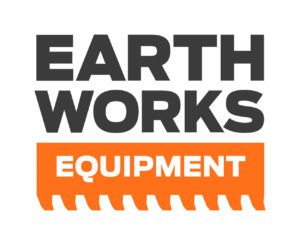 Career Opportunity
Join Our Team at Earthworks Equipment – A Locally Owned Company!
Earthworks Equipment Corporation is a Saskatoon-based equipment dealership located in the city's north end. We're a dedicated team supporting the construction, industrial, agricultural, and acreage machinery markets with the world's leading brands like Bobcat, Kubota, and Develon.
At Earthworks, our goal is to make our customers' success our priority by providing exceptional products and services and building long-lasting relationships.
We're currently seeking a Territory Manager to join our team and support our Bobcat Construction Equipment and Develon Heavy Equipment segments.
The ideal candidate will be someone who is:
Focused on expanding and maintaining existing client relationships and identifying new markets.
Able to prioritize tasks and follow through on them.
Knowledgeable about their clients' needs and able to offer practical solutions.
Willing to travel to customer locations to maintain relationships and demonstrate equipment.
Skilled in after-sales customer follow-up, support, and advice.
Committed to continuous learning and product knowledge.
Aligned with our company goals and direction.
Preference will be given to individuals with:
A diploma/university degree in a related field.
At least 3 years of sales experience.
Knowledge of the construction and agricultural industries (a plus, but not necessary).
Strong customer focus and relationship building skills.
A positive and upbeat attitude.
Flexible, organized, and team-oriented with excellent communication skills.
A commitment to ethical standards and excellence.
Proficient in computer and financial literacy.
Earthworks Equipment is proud to offer:
An extensive book of clients developed over the last 40 years.
A guaranteed base salary and an industry-leading commission plan.
Comprehensive benefits package and registered pension plan with employer contribution.
A dynamic and growing organization with room for advancement.
A supportive and collaborative team environment.
Strong ties to the community.
Regular staff events and recognitions.
On-going training and opportunities for growth
Benefits:
Casual dress
Company events
Dental care
Extended health care
Life insurance
Vision care
On-site parking
Annual vacation
RRSP employer contribution
Phone and computer supplied
Extended learning/training provided
Vehicle expense compensation
If you're interested in starting a rewarding career with Earthworks Equipment, please email twest@earthworksequipment.ca or drop off your resume at our location. Join our team today!